spring in west yellowstone
Visiting in the spring means avoiding the heavy crowds in summer while also taking advantage of great seasonal promotional offers for hotel rooms. Spring and early summer bring some of the best wildlife spotting opportunities of the year. With bears emerging from their winter slumber; elk, deer, and bison babies being born; and animals foraging near boardwalks and roadways, visitors in the early season are treated to wildlife viewing unlike any other time of year. (Just remember to follow all rules and regulations and keep a safe distance from wildlife.)
SPRING ALSO MEANS ADVENTURE!
Spring also means adventure! From mid-March to mid-April, the West Entrance to Yellowstone is open to bicyclists only. Plus, many trails can be accessed right from West Yellowstone, and businesses offer gear, repairs, and rentals so no one has to worry about missing an amazing opportunity! Or lace up your boots and hit one of the many trails that surrounds the town. With more than 1,000 miles of hiking trails, you can find something for every family members' age and ability. Sneak in some education with a visit to the Grizzly & Wolf Discovery Center, where kids (and adults!) will get to experience the world of grizzly bears and gray wolves. The center is open 365 days a year and the bears don't hibernate, so you don't need to worry about missing out!
THE YELLOWSTONE REGION IS BEAUTIFUL ALL TIMES OF YEAR,
but there is something special about the early season. It's the magical time when landscapes are green, flowers are bloomed, and skies are blue, yet the mountain peaks are still white with snow and the mist still rises from the rivers and streams in the early morning hours. It is unlike any other season in Yellowstone, and it is one that should be experienced.
spring promotional offers
*mention spring promotional rates when booking
March 3-April 17, 2019 – call 406-646-4544
March 1-May 15, 2019 – call 406-646-7681
April 20-May 15, 2019 – call 406-646-0020 or 877-239-9298
April 19-May 15, 2019 – call 877-600-4308 (Promo code – SPRING19)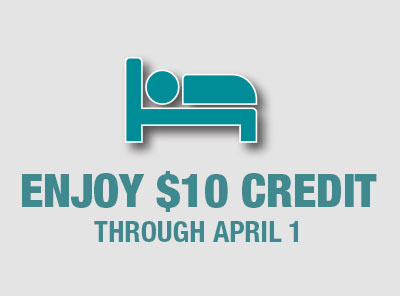 February 25-April 1, 2019 – receive a $10 credit at check out when you book directly at www.brandiniron.com
With multiple direct flights into Bozeman, Montana, getting here is quick, easy, and affordable! The Bozeman Airport is 90 miles from West Yellowstone – click here to discover flight options.
Idaho Falls, Idaho, is only 110 miles from West Yellowstone and also offers multiple flight options. Click here to find flights.
West Yellowstone Airport: flights available during the summer months with connections in Salt Lake City. Click here to find flights.
OTHER TRANSPORTATION
View rental car and ground transportation here.